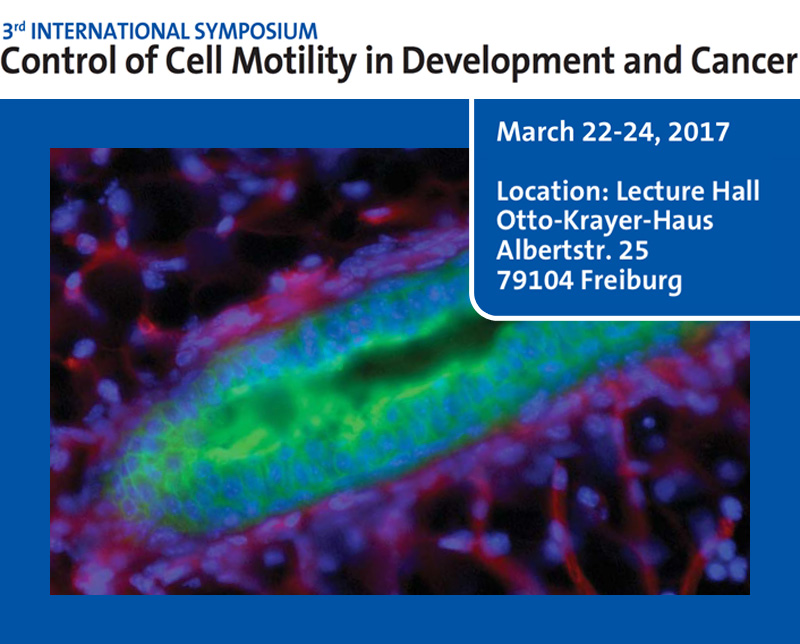 Dear colleagues,
The tight regulation of cell motility is crucial for proper embryonic development and adult tissue homeostasis. Aberrant activation of embryonic signaling pathways controlling cell motility enables cancer cells to invade foreign tissues. Furthermore, the establishment of a specific tumor microenvironment contributes to successful tissue invasion and metastasis of malignant cells.
In the SFB 850, developmental biologists, basic and translational cancer researchers as well as clinicians joined forces to study the mechanisms underlying cellular motility. During the forthcoming 3rd International Symposium Control of Cell Motility in Development and Cancer, participants and world-renowned experts will discuss the current state of the art in this exciting field of biomedical sciences.
On behalf of the organization committee, I cordially invite you to participate in our symposium. There is no registration fee, however, please register below.
Sincerely yours,
Christoph Peters (Coordinator SFB 850)
NOTE: Registration has been closed.